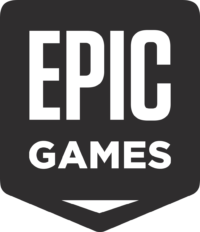 Funny story: a few weeks ago I've signed up for an EPIC Games account, so that I can play with the Unreal Engine, and to play some of their games. Last week I went through my profile in more detail and came across the section that allowed me to connect various other accounts, like GitHub, Twitch, Xbox and PlayStation.
They all connected fine, except for the PlayStation account. I always got the error message that "this PlayStation account has already been connected to another EPIC account". Being 200% sure that I did not have another EPIC account, I did some research and it turns out that the problem as actually Fortnite.
I know this sounds crazy, but some months ago, my wife as playing Fortnite on our PS4. To track progress, the game needs to store its data somewhere, and by default it does so in an EPIC account. We didn't have one, never signed in or created one, but the game worked anyway. As it happens, under the hood a so called "nameless" EPIC account is created in such circumstances only with your PSN ID and nothing else. It doesn't even have an email address associated with it.
What I had to do to unravel this thing was the following:
head over to epicgames.com and logout of your "real" account
login with your PlayStation credentials (using the PlayStation icon)
the system will find your PSN ID and prompts you to create a new EPIC account
go ahead and do this
let's call this one the "fake" EPIC account
use a different email address than on your "real" EPIC account
verify this email address (important)
now head over to "connected accounts" and see that your PlayStation account is already linked
select "unlink account" and confirm every option in the long list
This will essentially reset whatever progress you've made in Fortnite on this account, but free up the PlayStation ID so that you can now connect it with your "real" EPIC account. Your email address on the "fake" EPIC account must be verified for this procedure to work.
When done, login to your "real" EPIC account and link your PlayStation account. You can now delete the "fake" EPIC account if you like.