Windows 10 surprised me with another interesting "feature" this week: creating new folders or renaming files takes way longer than it used to. It started out of nowhere and for no particular reason, taking anywhere between 20 seconds and up to several minutes. I'm an impatient guy with limited time left on this planet, and trying to a void a complete Windows refresh, I did some digging. Turns out the culprit was the File History feature. Here's what solved this problem for me.
in Windows Explorer, head over to the View Tab
under Options, select Change folder and search options
select Clear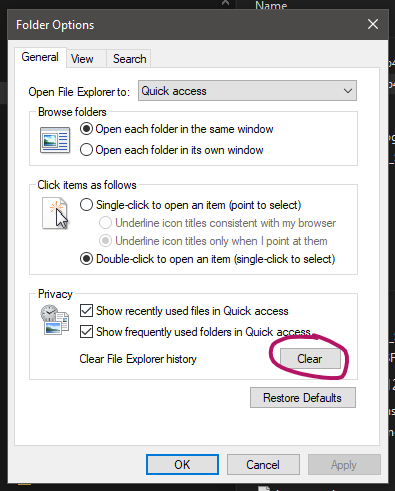 After a few seconds, renaming files and creating new folders was as quick as it has been before, more or less instantaneous. Thanks to xacell on Tenforums for this tip!