NoMachine doesn't have traditional menus, at least not on Windows. There's no way to head over to something like Help – About NoMachine and discover the current version number, like there is on the Mac. Instead, you'll have to do the following:
start the NoMachine GUI, as if you are about to login to another machine
select Settings
at the bottom of the window, choose Server Preferences
select the last tab at the top called Updates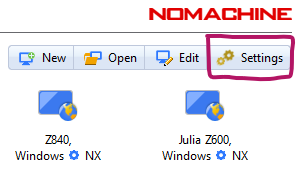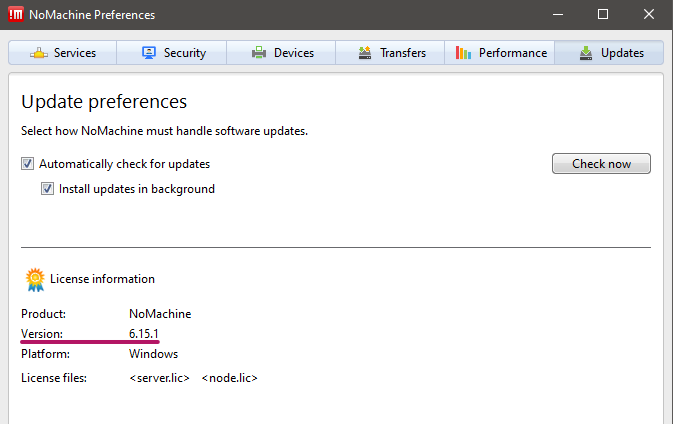 You can also update to the latest version manually from this window. This works on all platforms that I've tried (Windows, macOS and Fedora).