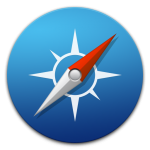 Web Browsers like to save websites that you've visited earlier to speed up how quickly they can be displayed.
Everything that should be downloaded from the web is saved as local files (up to a point), and if a browser sees that you're visiting site again that you've just been to, he serves the saved files rather than request them from the web again.
You can clear this cache and force the browser to load the results from the web. Eventually the cache clears itself, but it depends on "when the browser feels like it".
Safari
If you're using Safari, you can clear the cache by heading to Safari – Reset Safari. Tick "reset all website data" is usually enough, but you can clear several other things while you're there too (like the history).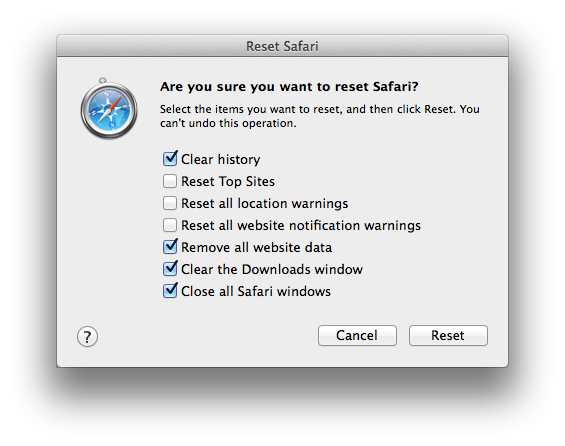 Firefox
On Firefox this option is option is rather hidden under Firefox – Preferences – Advanced – Network, and under Cached Web Content there's a button "clear now". It's always good to have a second browser installed just so you can check up on the other one (and trust neither).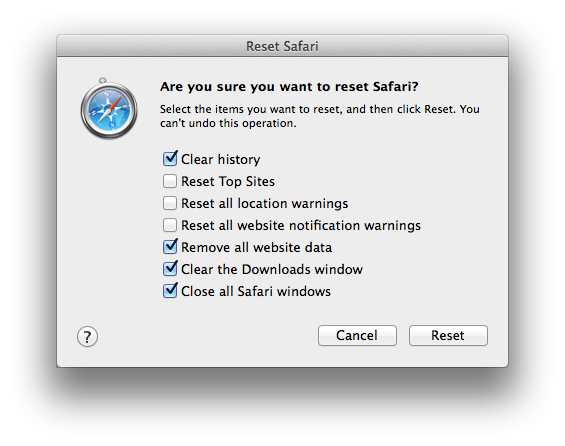 Alternatively, hold down CMD on Mac (or CTRL on Windows) and reload a page – this sometimes works on a "per page" basis, especially if you don't trust what you're seeing.
iOS also has this option under Settings – Safari – Clear History and Website Data.
Just something to keep in mind when you're seeing unexpected results.
Thanks to Jerry and his new book for this article – I just explained this to him in an email and thought this would make an excellent blog post