Cookies can be the downfall of every healthy web browser. Just like humans eat too many cookies, browsers can develop serious unreasonable issues when ingesting too much. I always forget how to clear them out, so I thought I'd make a note here. This works for Safari 13 on macOS High Sierra and above.
head over to Safari – Preferences
choose the Privacy Tab
click on Manage Website Data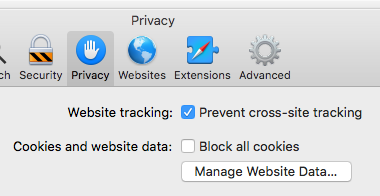 This will bring up a list of websites you've visited, along with the type of data these sites have stored. Cookies and Cache are the most common ones, but other sites may store a lot more in your browser. You can selectively remove entries, or hit the big Remove All button at the bottom (my personal favourite to troubleshoot issues).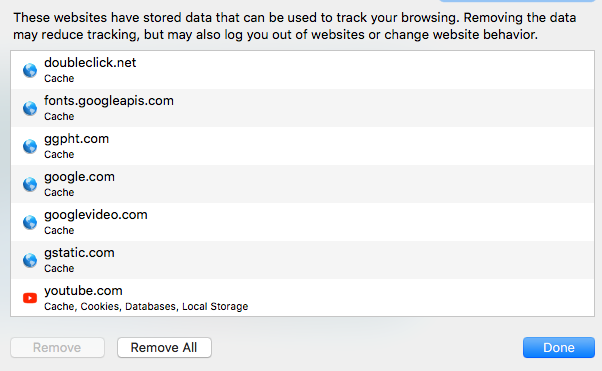 When you're done, refresh the tab you were using to see the effect. Note that you may need to login again to whichever service you've been using, and that some of the design/layout choices you've previously made will be lost. For example, YouTube will forget if you preferred a light or dark theme, and WordPress will forgot the layout choices for your text editor. Those are things that have been stored as Cookies and/or local storage and will be lost in this operation.
Good luck! Thanks to Julia for helping me investigate this