Have you disabled every possible notification setting and the Discord Desktop App still beeps every 3 seconds? Yeah, it does that. There's a setting for that, but they keep it secret just to annoy us all, buried in the other 90 trillion options they thought would be a hoot to feature creep into the Settings. Here's how to turn those annoying beeps off:
head over to Settings (gear icon at the bottom left, by your user name)
under App Settings, click on Notifications
disable the Message slider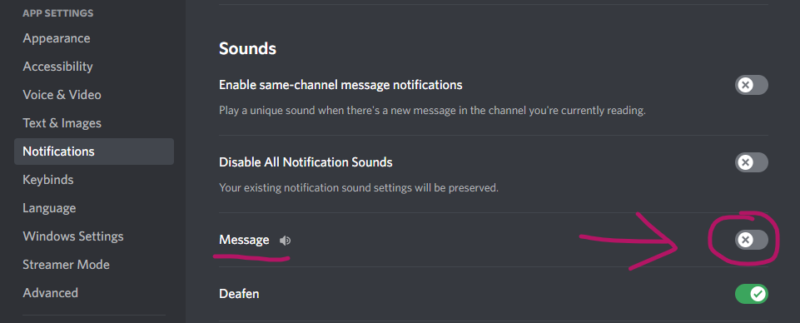 Note that this is not synced across devices as a little "feature you have to find out the hard way". Thanks, Discord. Much appreciated.