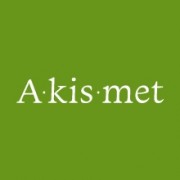 It's happened to me more often than I can remember: you build a new site, you want to put it live, and you want to switch on Akismet. You know you have an API key – but where on earth is it?
If you're running Kismet
If you have the Akismet Plugin installed, head over to Plugins – Akismet Configuration. Among other things you'll find your API Key there.
If you're running Jetpack
If you have the Jetpack plugin installed then you need to look under Jetpack – Akismet.
If you don't have an existing Akismet API Key
You can get one for free it it's for personal use. However, the way to sign up to Akismet changes pretty much every year. As of 2013, follow these steps:
head over to Akismet.com
sign in with your WordPress.com credentials (if you don't have those you need to sign up at WordPress.com first
allow Akismet to connect to your WordPress account
click "sign up for a subscription"
choose your price plan
be greeted by an "All Done" page and your big API key at the top of the page