As much as I like Amazon, UI design isn't their strong point. They have so many links to so many things hiding in their interface that it's difficult to find what you're looking for at times. Your Public Profile is one of those hidden gems.
It's a collection of all your community activity you've engaged in on Amazon, such as post reviews or videos, your wish lists, Spark posts, Reviewer Ranking and so forth. Here's a screenshot of what mine currently looks like: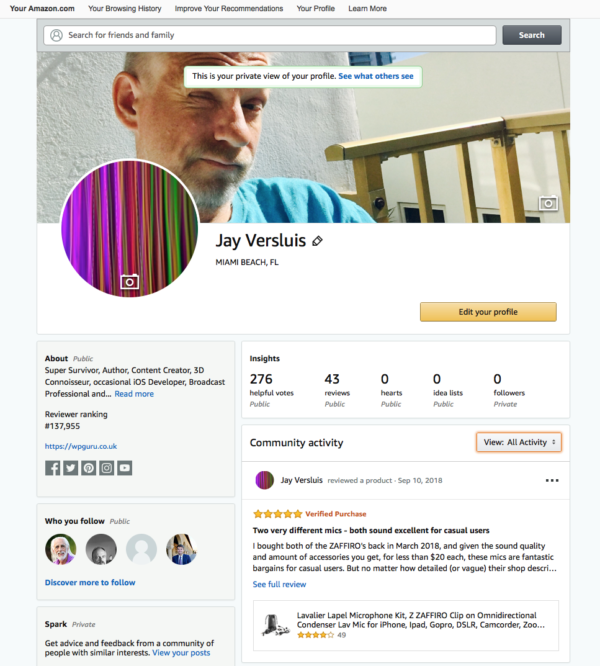 How to edit your Public Profile on Amazon
While I'm sure there's a way to follow a structure to this page (probably hiding under Accounts & Lists, 14 levels down somewhere), I am unable to find it – despite being a relatively bright lad at times. It's much easier to head over to Amazon's Help Section about this topic, which provides a direct link to your profile for editing purposes.
You must be logged in to be able to edit your own profile of course.
Even easier is this link, which teleports you directly to your own profile:
What is the URL / Link to your Public Profile
The above works great for each and everyone of us to have a look at and edit our own profiles. But what URL do we share with others so that they can take a look at our profiles too?
Well the beauty of the link above is that it turns into your own Amazon Profile URL in the browser bar as soon as you visit it. Mine for example has turned into this:
When you follow that link, you'll see my profile rather than your own. Users who are not logged on will see something like this: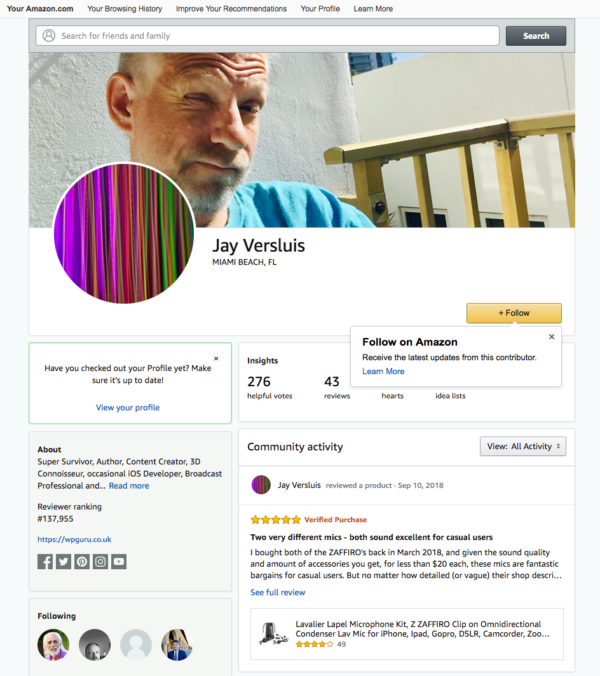 Aside from the occasional editing option for pictures and text boxes, the profile looks identical. That's what visitors will see.
And that's how you find your Public Profile on Amazon. Another internet mystery solved!