So I got my Steam Deck yesterday, it works great, and one of the first things I wanted to try was the Heroic Games Launcher. I have an ever growing EPIC Games library that would be wonderful to play on Steam Deck. After I installed it, logged in, installed a bunch of games, literally every single one of them came up with the same error message upon launch: No Wine Version selected – check Game Settings.
Unsettling I tell you. I went into the suggested setting, only to find that Proton 7 was pre-selected, but still this thing wasn't having it. Here's what I had to do to fix it:
install another version of Wine (under Wine Manager, just pick the first one at the top)
then on the game's settings (gear icon), pick a different version
start the game
This appears to be a bug and it's not really related to the actual Wine version you select, but more that whatever is pre-selected doesn't seem to count as an "active version". Changing it to something else locks that version in, and the launcher sees it as something valid.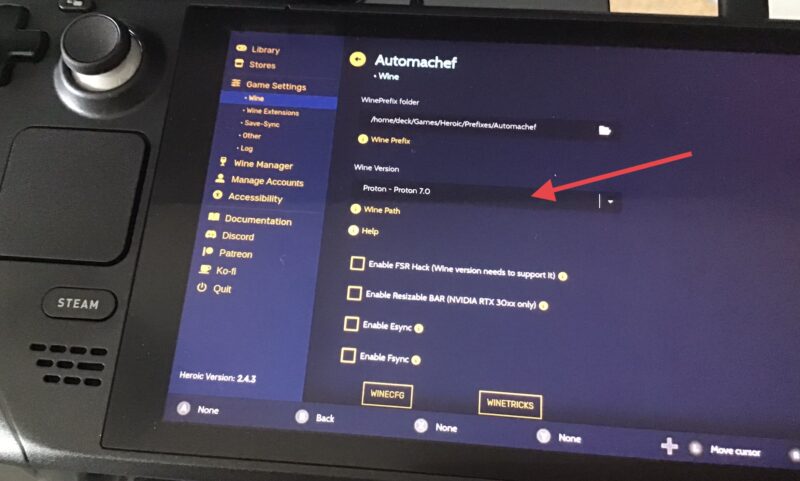 Steam Deck support isn't native to the Heroic Launcher, so I guess we can't quite expect compatibility just yet. The developer says that none of his team own a Steam Deck for testing, but if our donations they'll be able to buy one and make this thing even better! If you'd like to support future development of the Heroic Games Launcher project, click the Ko-fi or Patreon options (just above Quit in the sidebar).