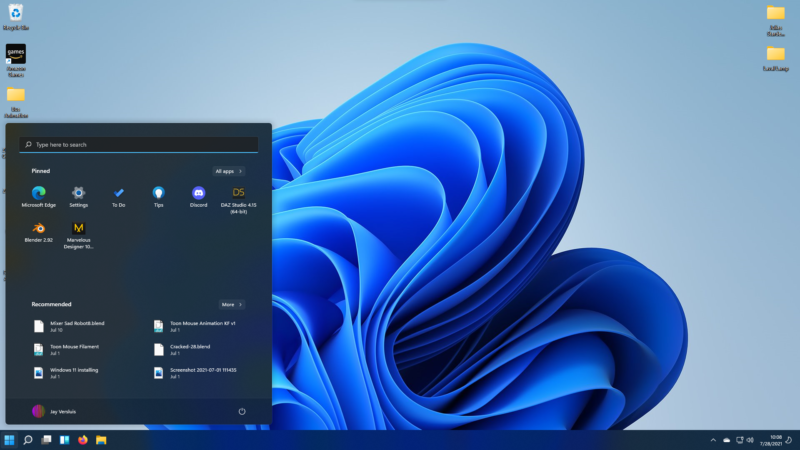 I've glanced at Windows 11 for a few weeks now, and I must admit that I like most of the graphical UI changes they've made. I also like that I can still use all the keyboard shortcuts and weird little abbreviations I need to search for to arrive at deep linked parts of the system, like the Control Panel and Command Prompt. What I cannot get over though is having the Start Menu in the middle. I position my mouse instinctively over to the left, a habit that's been with me for too many decades.
Thankfully there is a built-in way to move it back to the left in Windows 11, thanks to the Taskbar Alignment options. To get there, right-click on the Taskbar (the bottom thing that contains the Start Menu) and click Taskbar Settings.

Open the Taskbar Alignment pane and set it from Center to Left.

That's it! No need to press a save button or anything, just close the window again and find your beloved Start Menu where it's always been since its introduction in Windows 95.