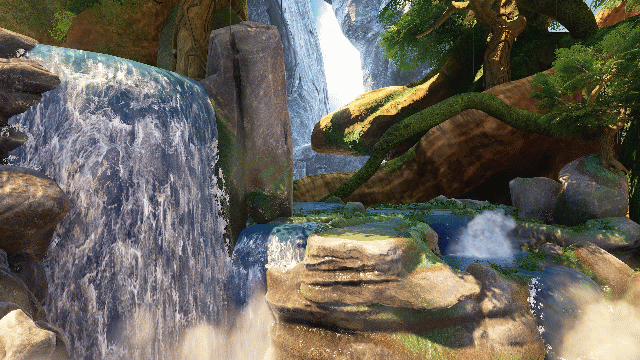 I like grabbing video footage from OBDUCTION for holding loops and phenomenal backgrounds from time to time. However, by default, the big white cursor circle is in the middle of the picture. That's handy for interactions of all kinds, but for a full screen video capture, I'd rather it would be switched off for a few seconds.
I had done this successfully a few weeks ago and have since forgotten (of course). Now that I've just remembered through trial and error, I thought I'd best make a note of it.
enter the game's Settings Menu
select Controls
switch Cursor Mode to Unlocked (my default was Locked)
Now when you move the camera round, the cursor will disappear when you stop moving. Switch it back to Locked if you'd like to keep playing the game.

If you're using a game controller, you can also temporarily switch these two stats by pressing the right thumb stick in. Once done, move your character with the left thumb stick and the cursor will disappear.