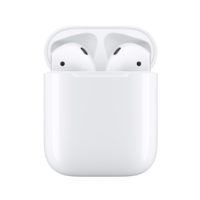 I really like my first generation AirPods. I use them on my 2012-2018 devices all the time, but I had never tried them on my old MacBook Pro from 2011. I had always assumed they probably use some low-energy version of Bluetooth 4 or whatnot, expecting they won't work. But I was wrong! They DO work – it's just that the setup process is slightly different than on my other devices.
Here's how I could connected them successfully.
What usually happens
Ordinarily, iCloud seems to take care of spreading the connection love. That is, AirPods connected to my iPhone will automatically be "seen as available" by my iPad and my Desktop Mac. All I have to do is to head over to the little speaker icon on the Mac, then select my AirPods from the list.
On my MacBook Pro 2011 that doesn't work. There's no AirPods entry. I had to pair them manually.
Make the 2011 MacBook see the AirPods
So what we need to do then is this:
switch Bluetooth on (obviously)
put the AirPods in their case
open the lid
press the pairing button on the lid and leave it open
take the AirPods out (but leave the case open)
wait a moment to hear the connection beep
Now we can close the case and listen to the AirPods. The pairing process takes a little longer, and oddly enough there's no AirPods entry to select in the list of audio devices. Be that as it may, they are indeed connected and can be used to listen to audio now.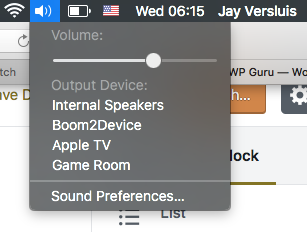 Why that is I do not know – and perhaps I don't need to either. All I know is that they're working fine under macOS High Sierra. Hope this helps!