In this video I'll show you how to setup Plesk Mail in Thunderbird for Windows. Unlike most email clients, Thunderbird can figure out the correct settings by itself – something neither Outlook nor Mac Mail can do. Therefore, the real magic with Thunderbird is figuring out how to get to the account settings.
To do so, click the three little lines next to the search box. It will bring up a fly-out menu. Under Options – Account Settings, setup a new account or change the settings for an existing one.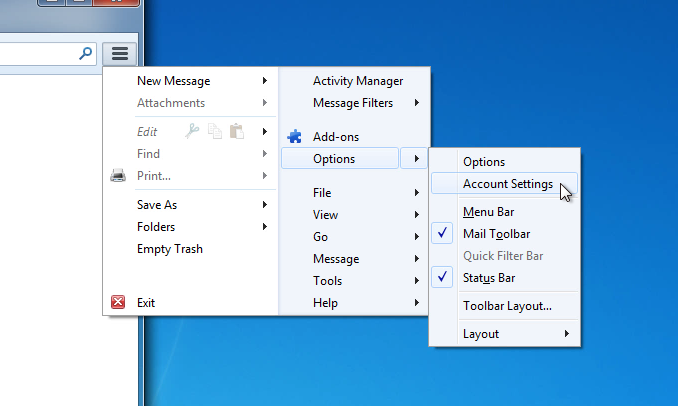 Thunderbird is clever usually enough to detect the settings it needs to connect to the Plesk server. In case it fails, use the following:
STARTTLS as encryption
Authentication: use encrypted password
your full email address as user name (such as you@domain.com)
Port 143
Outgoing Mail Server: Port 587
Incoming Mail Server: Port 143 OR 993
Good luck!