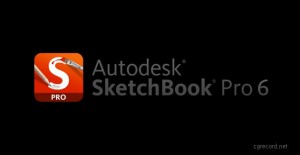 The Mac version of Autodesk's SketchBook Pro 6 works well on small screen – but since real estate is limited, there is a way to switch the app to Full Screen Mode.
Rather than the double-arrow in the top right corner though, you'll have to use the shortcut
OPTION+CTRL+J
Don't ask me why, it's not very well documented for such an intuitive app. And since I keep forgetting how to do this, here it is in writing.
Thanks to Eric from Autodesk for this tip (discussion)