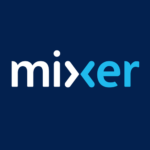 When users first sign up on Mixer.com, they're assigned a totally random user name. It is anyone's guess how these are generated, but it certainly adds a little mystery and machine-generated individuality to new users. Some of these names are quite funny, so I thought I'd compile a list of the ones we've come across.
I've removed the random number at the end, which leads me to believe it's probably a finite list of names to which a unique identifier is added. If you're interested to see what your random name was, it may still be part of your channel name.
Here's what we've seen so far in 2019:
KuerbisGebhard
SidedMovie
LeftCarnival
RuggedWolf
RestoredHail
JuratoryCord
ChasedLeopard
SlowedZebra
ArielHealer
MissionTrack
SapphireGamer
UselessList
The last one is my favourite! I've compiled instructions on how to change your user name here.
Have you come cross any other funny random combinations on Mixer? Leave them in the comment below for us all to enjoy