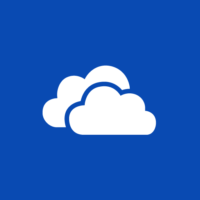 I just had an annoying issue in which I've deleted a large number of files (about 1000 or so, across two folders), and OneDrive kept bringing them back a few seconds later. No matter where I've deleted the files (either of my PC's, my Mac or the cloud), they kept re-appearing.
I read a tip on the Microsoft Forum about users with the same issues, so at least I was not alone. Turns out that one computer doesn't seem to get the message and puts the files back.
The trick is to figure out which computer that is, then sign it out of OneDrive and delete the files manually (both on the culprit machine, as well as in the cloud). Moments later the spurious files should be gone for good.
Now reconnect the culprit computer again to OneDrive, pick the same folder (now without a local copy of the files you no longer need) and let it process 200.000+ files. Eventually it'll be back on the network and all is well again.
To figure out which machine is causing the problem, watch which one is busy uploading files after deleting them (the more machines you have, the more cumbersome this is).
I'm pretty happy with OneDrive on the whole, even though it's not as robust as the Dropbox client is. Which is a shame, but also not a huge surprise. OneDrive is miles better than Adobe's Creative Cloud (which is completely useless), but still there's room for improvement. I'd love to see the above issue fixed, and I'd like to see a local sync option implemented, like in Dropbox. But hey, you get what you pay for I guess. At least this trick fixed it for me, perhaps it'll work for you too. Good luck!