Fortnite and other games can create automatic highlights when certain trigger events happen. It took me some time to figure out where these are stored, and I thought I'd share how you can find out the exact location on your system.
Open the GeForce Experience:
either by searching for it
or using the Start – NVIDIA – GeForce Experience
or by right-clicking the NVIDIA icon in the task bar and choosing GeForce Experience
Now click on the gear icon at the top right to go into the Settings Menu. Under General there's a section called In-Game Overlay. You'll find another settings button here. Click that.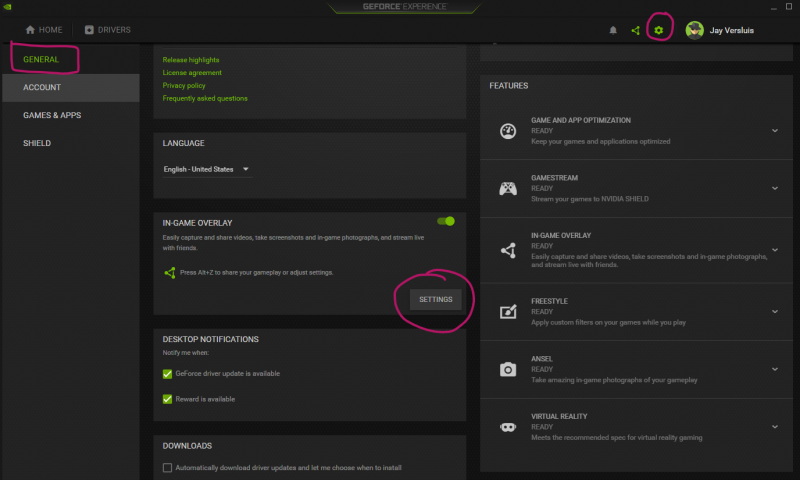 This brings up a list of options, one of which is called Highlights. Select that and you'll see a relatively cryptic location. By default it's something like this:
C:/Users/you/AppData/Local/Temp/Highlights/GameName
They seriously couldn't have chosen a more terrible location for those highlights, but I guess it's what a Windows app will be allocated. Thankfully we can change this to anything more convenient, something much easier to find (and preferably NOT on the system drive).
When you choose a different folder, the app will offer to move all current highlights to the new location, which is a nice touch. You can also set the amount of space you'll allow for those highlights with the slider, which will allow older highlights to be automatically deleted when the allocated space approaches its limits.
Hope this help!