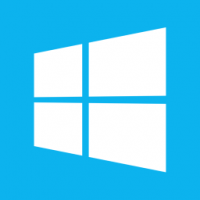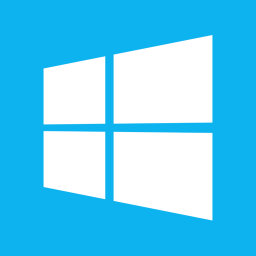 I acquired a new HP Z600 Workstation from eBay recently. I was thrilled to get a unit in such condition for such a good price. It was equipped with a single (and relatively slow) E5605 Xeon processor, but the motherboard supports two Xeons by default. So I bought a pair of faster hexacore X5675 Xeons and made my new Z600 even better.
Before I did so, I decided to install Windows 10 to see if the unit was working as expected – which thankfully it did. After Windows had updated itself several times, I decided to replace the CPUs and check if the BIOS was happy with the new processors. It was, showing them correctly before Windows booted.
However, after Windows had loaded, all I saw in the Device Manager was a single CPU, namely the slower E5605. What was going on? Why was Windows not recognising the new dual-CPU setup that I clearly had?
Turns out this can happen sometimes when a CPU is replaced with a very similar model. In essence, to Windows it looks the same, and the correct procedure for updating the hardware is not triggered. Thankfully there is a manual way to do this:
in Device Manager, head over to Processors
select each logical processor (the "old and incorrect" one in the list)
hit delete to remove each and every one
restart Windows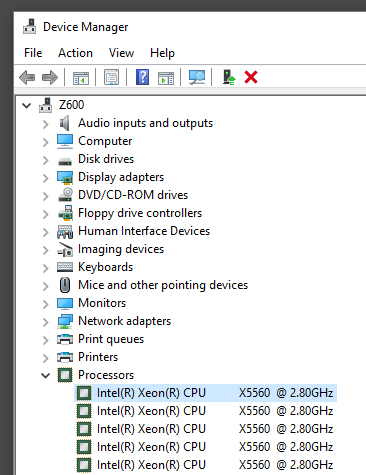 When Windows loads, it will see that it should have some processors installed, and will call the correct update procedure – usually resulting in the correct CPU detection. This is actually a tip from the Microsoft Support Website, but it does not specifically give these instructions for Windows 10.
Turns out that Windows 10 will also detect the new CPU(s) correctly when a major update is being installed. In my case, before I had a chance to delete the processors, Windows had updated from the 1607 to the 1803 build.